I am a therapist who has a deep understanding of problems such as addiction, depression, anxiety, relationship difficulties, and the like. This understanding comes as a result of my academic background as well as from having been in active therapy for many years myself. I know all too well what it's like to have struggles and to try and work through problems in life. I personally have experienced difficult times in life just like everyone else. My own experiences in counselling and group therapy have taught me that drugs and alcohol were only masks which covered up the real issues that I needed to address. The road to change is not a quick and simple path, but as a result of my perseverance, willingness, and the professional counselling I received, my life has been dramatically transformed and I am now able to fully appreciate what a blessing each day is.
I've accomplished many things in life since entering therapy, and have attained a level of academic achievement which allow me to pass on to others all that I have learned through my own personal journey. The greatest happiness and joy in my life today are the experiences I share with my wife and two children. I am truly grateful for the rewards that therapy has brought me, and I sincerely want to help you experience the same joy in your life.
My education, work experiences, as well as my own personal background have provided me with excellent qualifications that will help you overcome the devastating and destructive cycles you may sometimes unknowingly create in your own life.
ROBERT GOULARD'S QUALIFICATIONS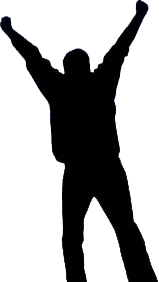 I've established myself as a specialized therapist in the field of mental health and addiction. I have obtained all the necessary credentials, a Masters' Degree in Social Work and a Designation in Addiction Counselling II.
The bulk of my training focused on a theoretical framework in mental health with a concentration in psycho dynamic theory from Wayne State University, Detroit, Michigan. I have seven years of front line experience as a mental health and family therapist in addition to extensive experience with troubled youth. I have also supervised university students during placements for their Masters Degree in Social Work.
My university education in addition to my varied work and personal experiences over the years have provided me with fully comprehensive training in properly diagnosing, evaluating and treating patients of all ages, including adults, children, adolescents and persons with developmental disabilities.
Psychotherapist, MSW, RSW, CACII
My personal recovery process was the most difficult and rewarding experience of my life. It created the solid foundation from which I now meet challenges personally and professionally in all areas of my life. My goal as a qualified and professional counsellor/therapist is to help you identify, clarify and modify your internal environment so that you too can meet the challenges you are faced with in life, in a new, meaningful and life enhancing way. I believe that happiness, peace, joy and love are available to all people, despite their past actions or circumstances.
Use of this form is not mandatory, however, filling it out and sending it to me ahead of our first meeting allows me to better prepare for our first session. You can download this form and fill it out in PDF format, then attach it to an email in advance of our first session, or, you can print it out and bring it with you on your first visit. This form, as well as any email you send me, is absolutely private and confidential. Your information will never be shared with any person or agency without your prior written consent.
I know Rob to be very direct and well spoken about is current profession. He knows all too well the troubles people can have and can help. Tom L.
Rob is a very caring counsellor who listens and is always ready to help people. Gil V. Feb 3/11
Rob's a great counsellor, I've known him for 9 years and he's helped me tremendously. He's dedicated to helping people. Beata
Robert has personal life experiences which are vital in helping troubled people today. He see's through you, tells you what you NEED to hear. Francis Z.
I was amazed at how easy and comfortable Robert made me feel. Through our talks and group sessions Robert has given me insight on my thinking patterns and is helping me stay in the moment. I have found Robert to have a caring personality, naturally genuine
Hi my name is John F . I have known rob for a long time. He is good what he does . He is very caring and compassionate person . He knows what he is talking about over the years he has help me out when I was struggling in my life. I have been in recovery for 32 years. When my other counsellor retired. I when to Rob because I TRUST HIM .I Personally know Rob lives this way he believe in what he teaches. A better way of LIFE ! I know if didn't have faith in his ability and TRUST I wouldn't be asking ROB for help !